Background
Harnessing the power of IBM Watson, we created Gwyn, a personal gift concierge.
1-800-Flowers wanted a way for customers to easily find the perfect gift across their 8 brands, spanning from fruit baskets to steaks and everything in between. Utilizing the cognitive technology of Watson, we were able to create a single interface for customers to interact with, logging key criteria & data and providing personalized recommendations based on dialogue.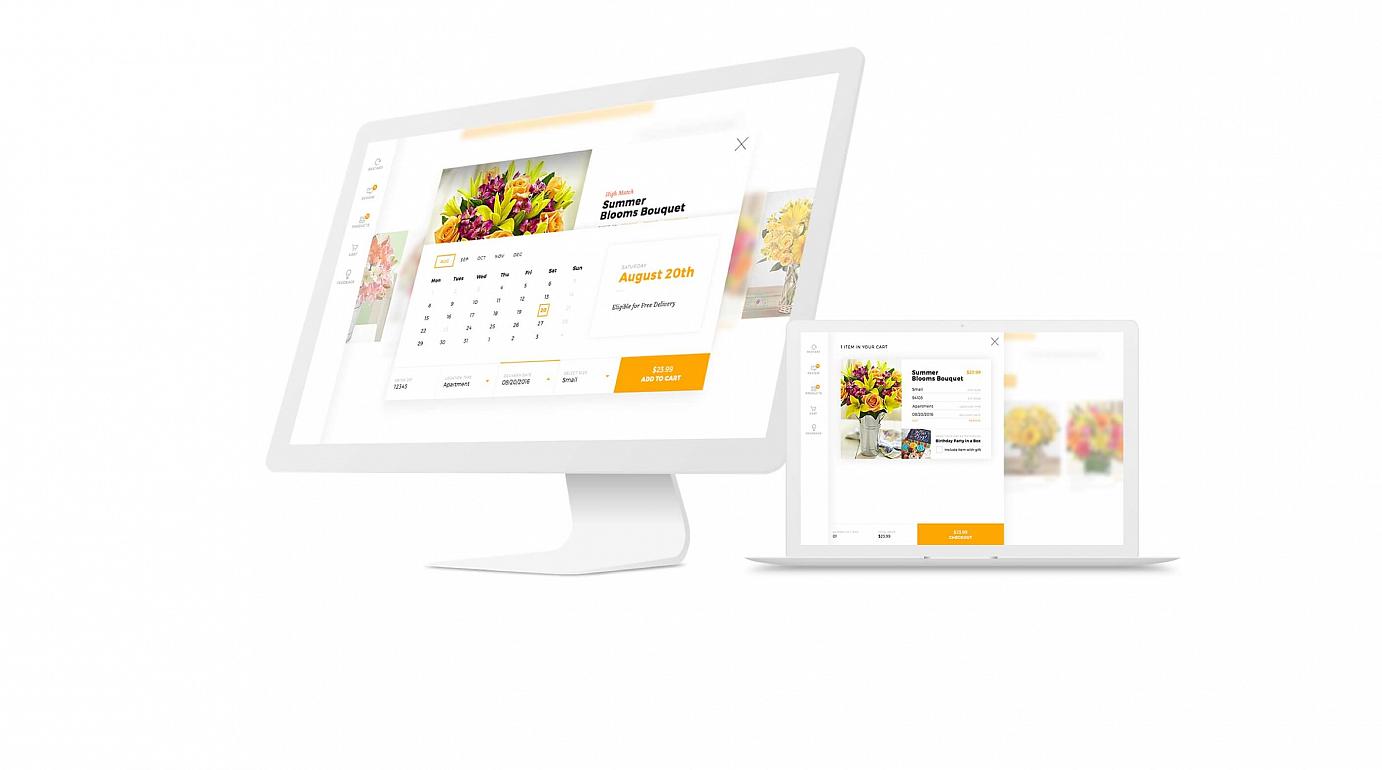 Category Selection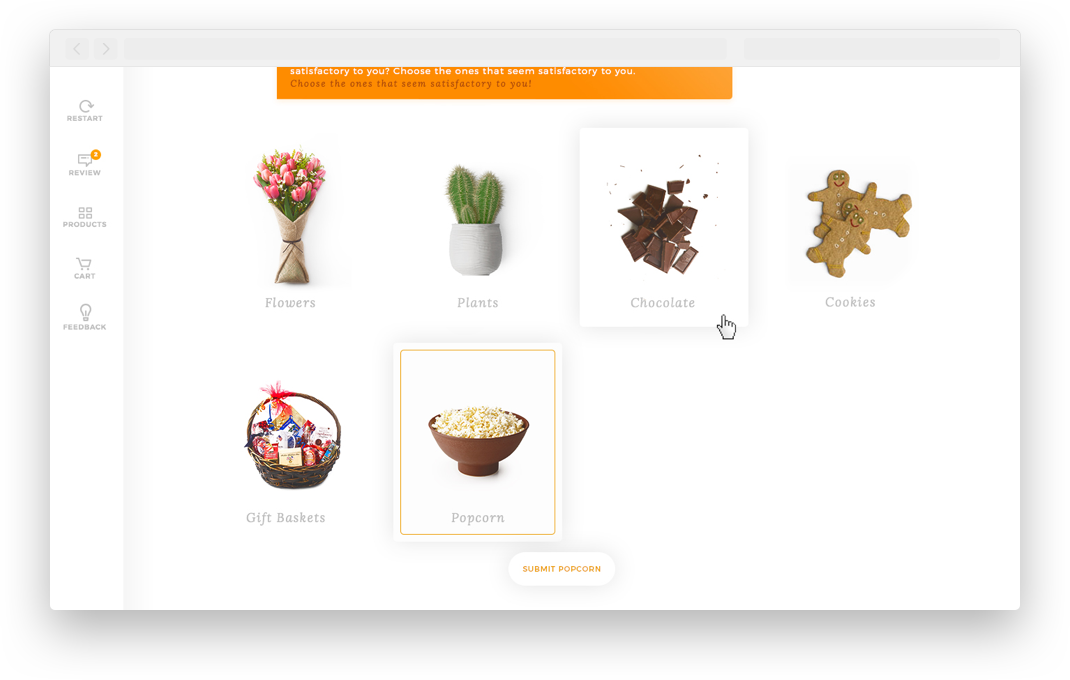 Product recommendations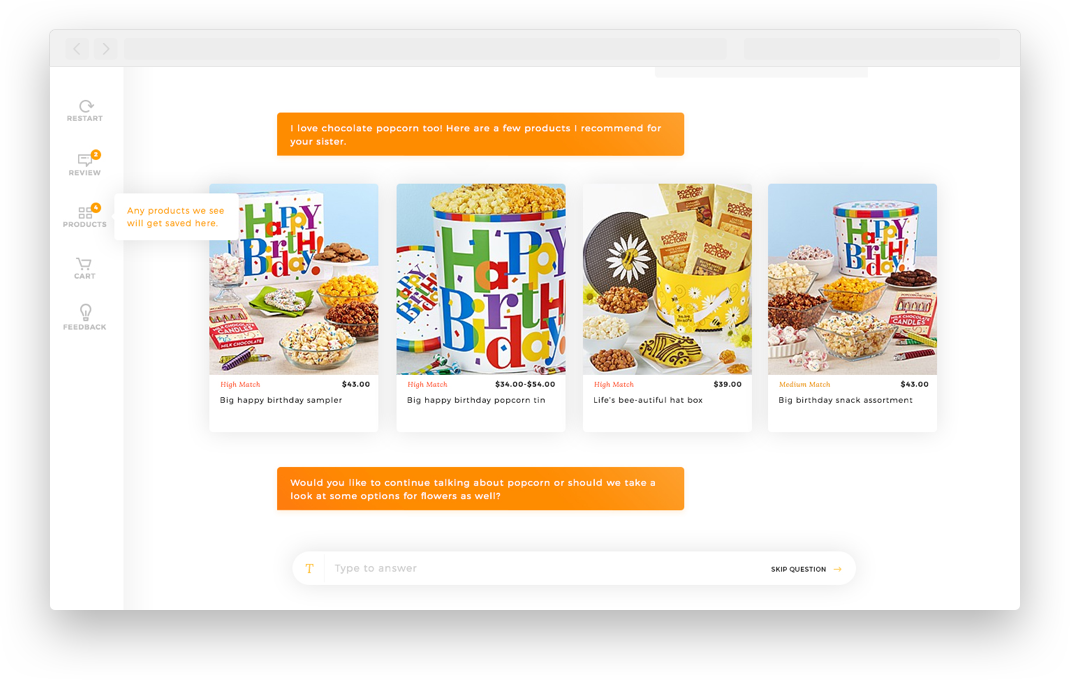 Response Review & edit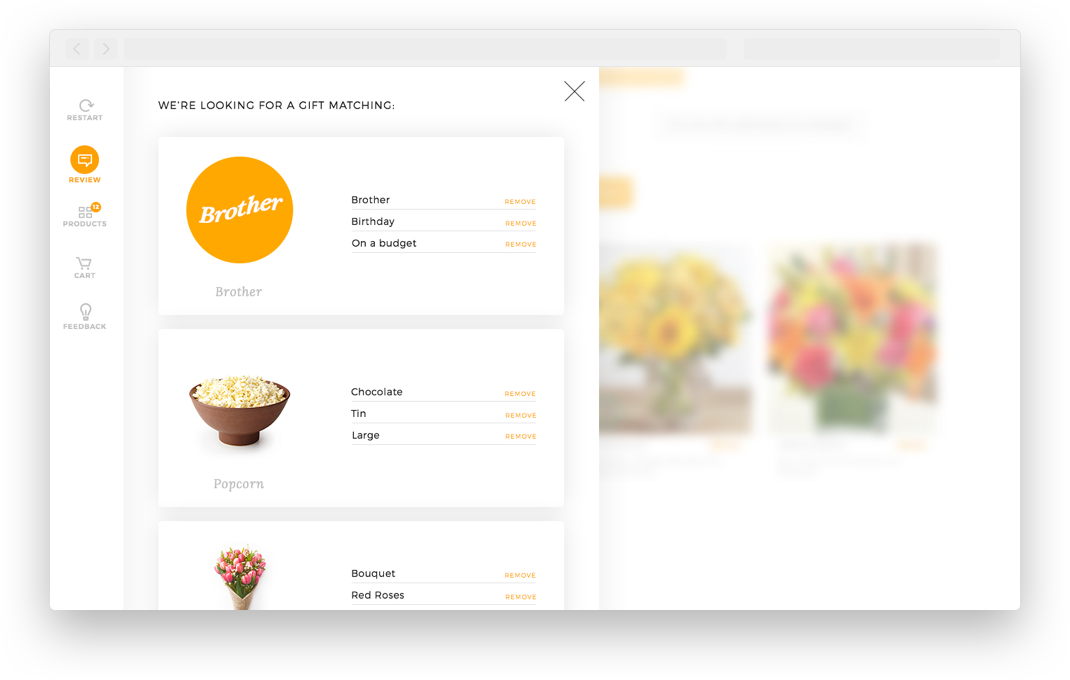 Product Recommendation Review & Revisit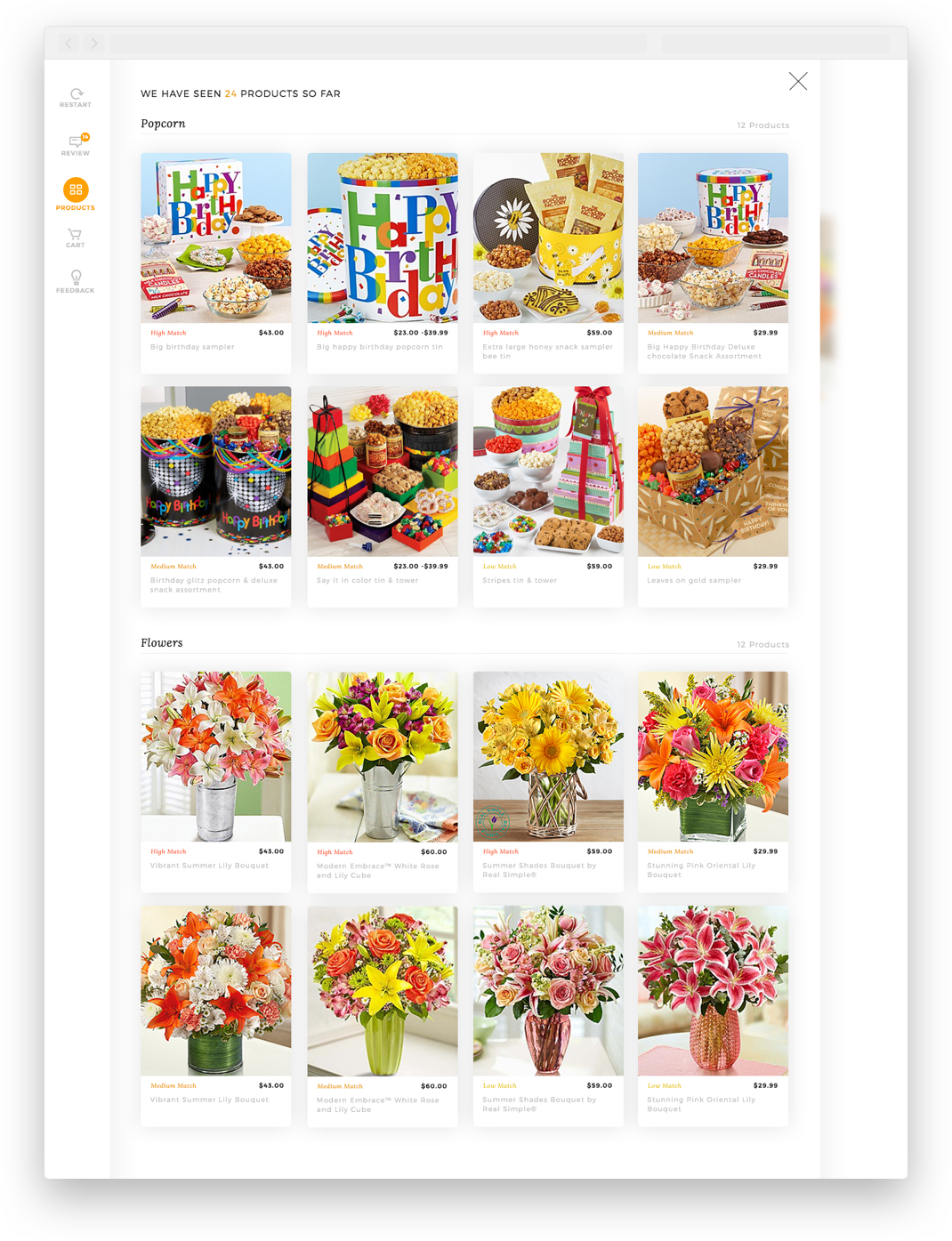 Product details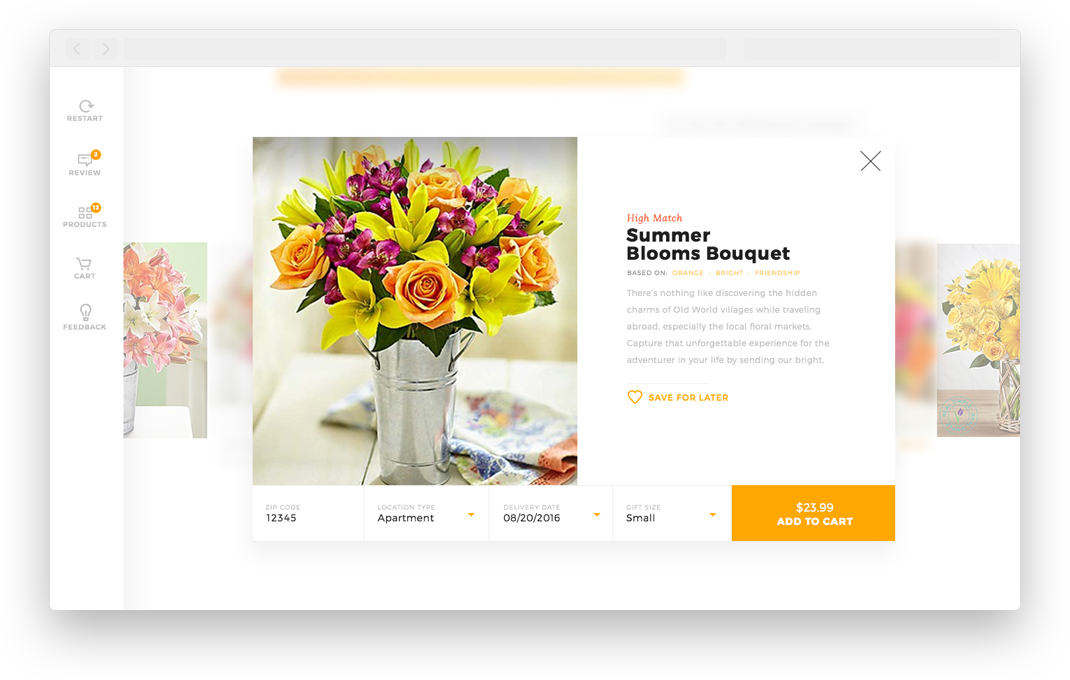 Scalability
Gwyn stood at the forefront of conversational commerce and needed to work on all devices.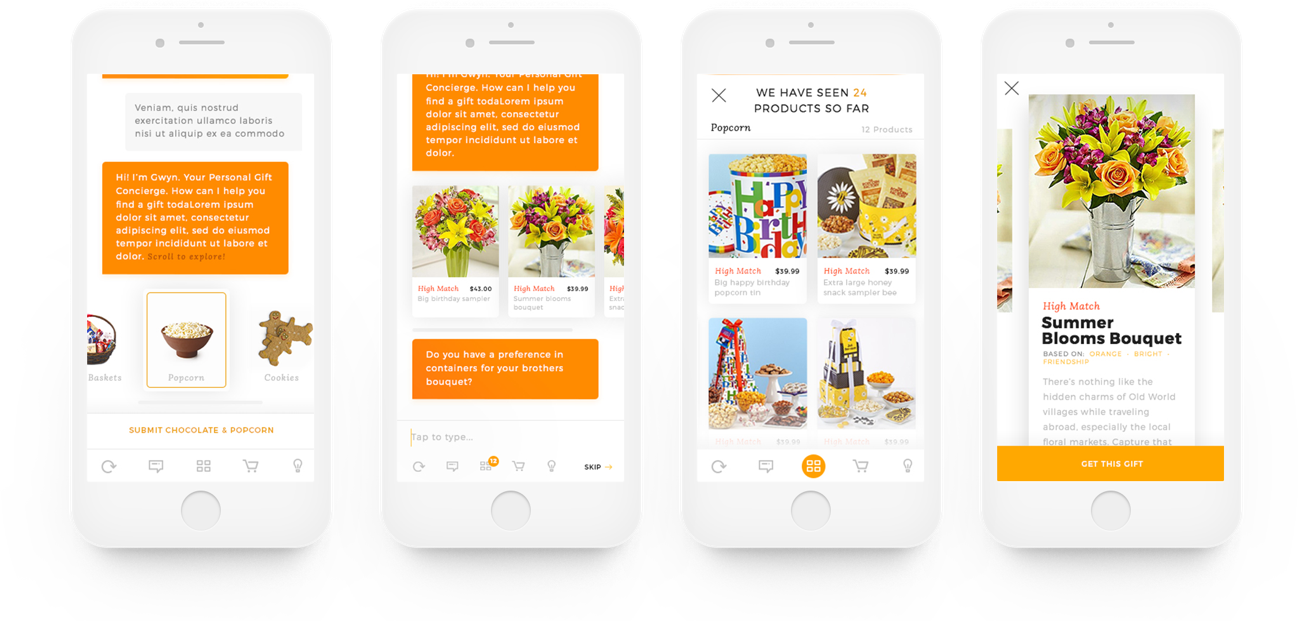 Gwyn needed personality.
In addition to speaking, we needed to create a way for Gwyn to convey what she was doing via non-verbal communication. This is where her personality animations came in.
Outcome
Gwyn helps put 1-800-Flowers on the forefront of an emerging technology.
Although Gwyn is currently only in her second beta, we can already see how she's changing the way the company is connecting with its customers. IBM Watson has brought us the powerful tool of conversational commerce, giving us a way to better make sense of user-generated data.