Background
Shaklee is a natural supplement company. They create safe and proven health products that help people lead happier, healthier lives.
As a direct selling business, Shaklee wanted help in creating an app and site that reflected the excitement of their business, not the complexity. They wanted an app to help their sellers conveniently track, organize, and grow their businesses on the go. They also wanted a centralized site and refreshed site both sellers and customers could identify with as easily as they could navigate.

Mobile App
Shaklee Connect is a tool that allows Shaklee sellers to manage their business anywhere life takes them.
We created many of the features in Shaklee Connect to help Shaklee sellers sign up new customers on-the-go, stay up to date with stats and goals, receive the latest alerts, and easily share content and media. Preview them below in the promo vid created by the great Monique Wray.
Explore the prototype below.
Prototypes are a great communication tool. As a way to present our designs and set expectations with the client, we relied heavily on high fidelity prototypes created in Proto.io. We utilized these prototypes in user testing before build. Even in build, the prototypes worked as animation references for the engineers, which helped immensely.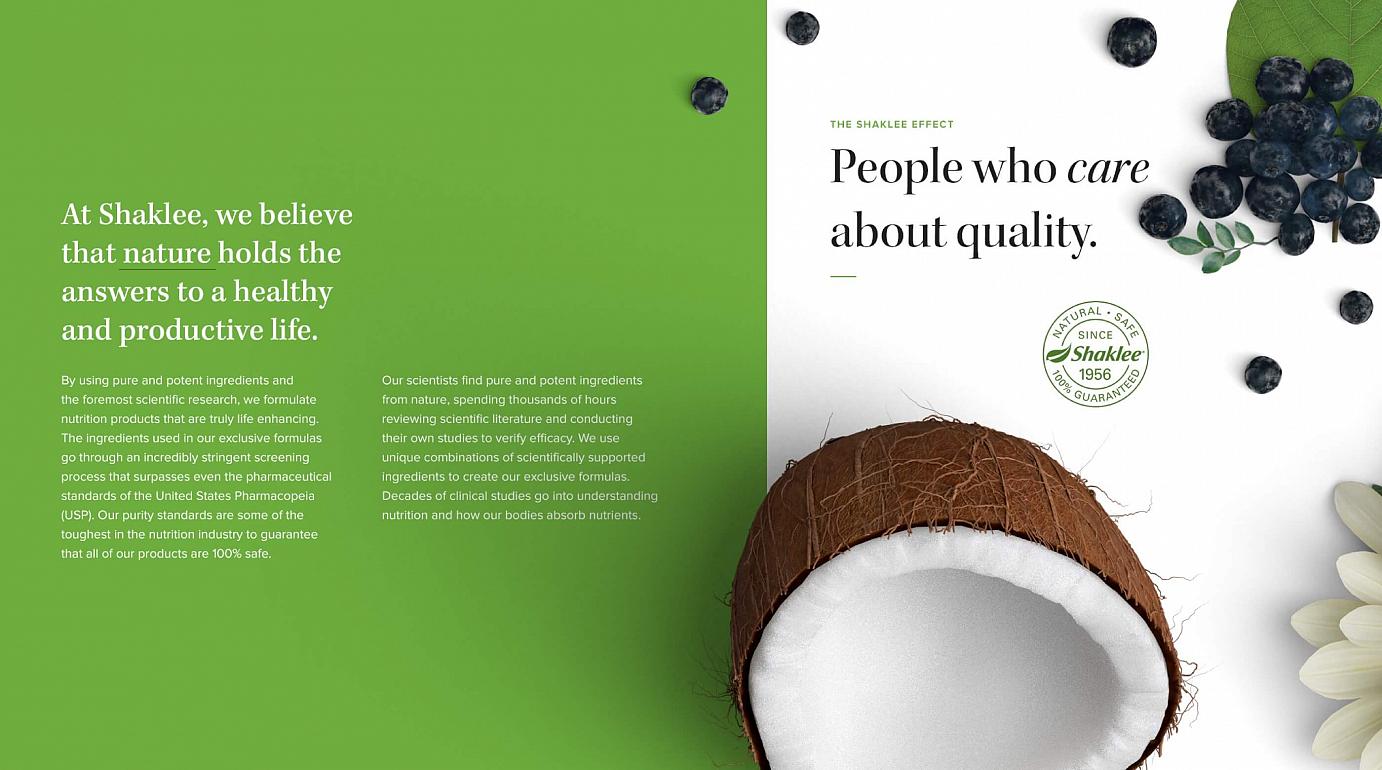 Responsive Web Design
Create a web experience easy to use for both sellers and customers.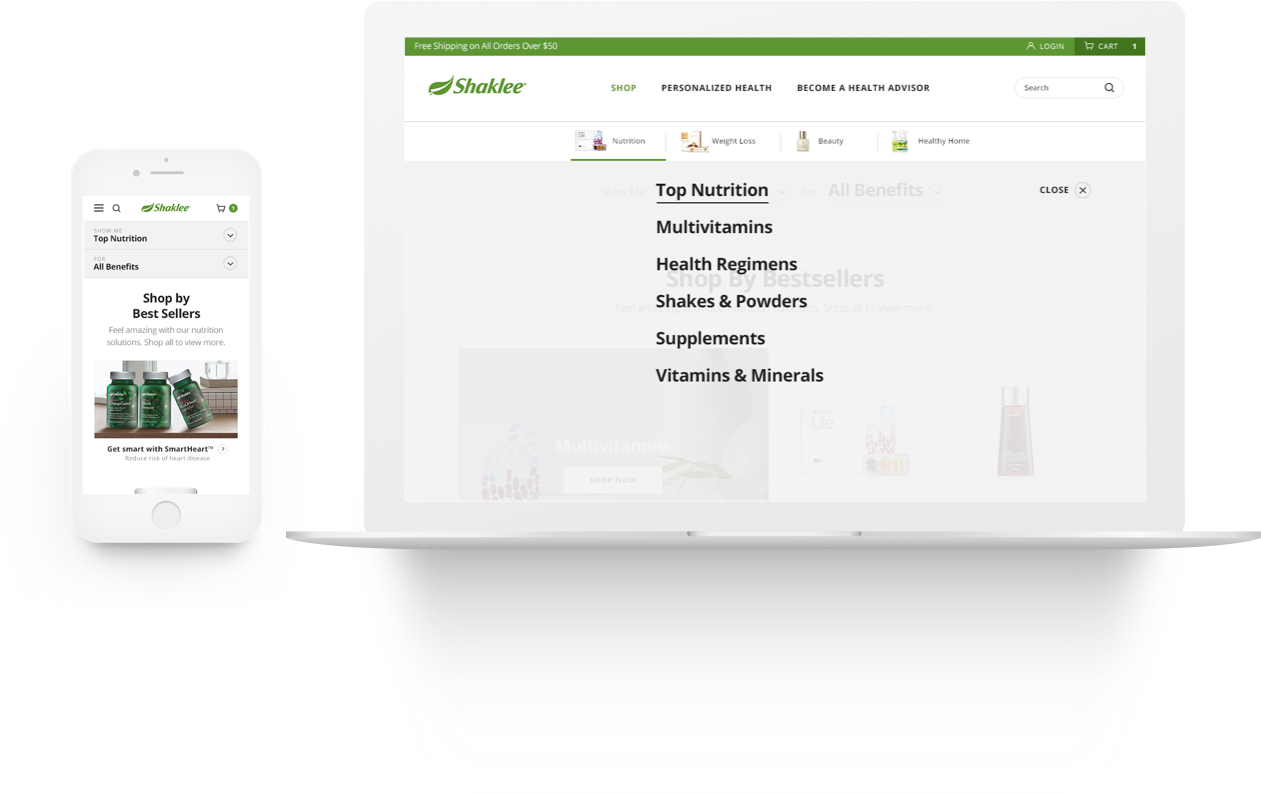 Informative Shopping
Unify Shaklee's web presence by creating a centralized experience.
If you looked Shaklee up on the internet, you would find various microsites, each with its own unique look and feel. We wanted to create a cohesive environment for all of Shaklee's branches, from personalized websites, to shopping, to news & events, and education.
Product Detail Page

Shop by Category

Personal Site Live Edit State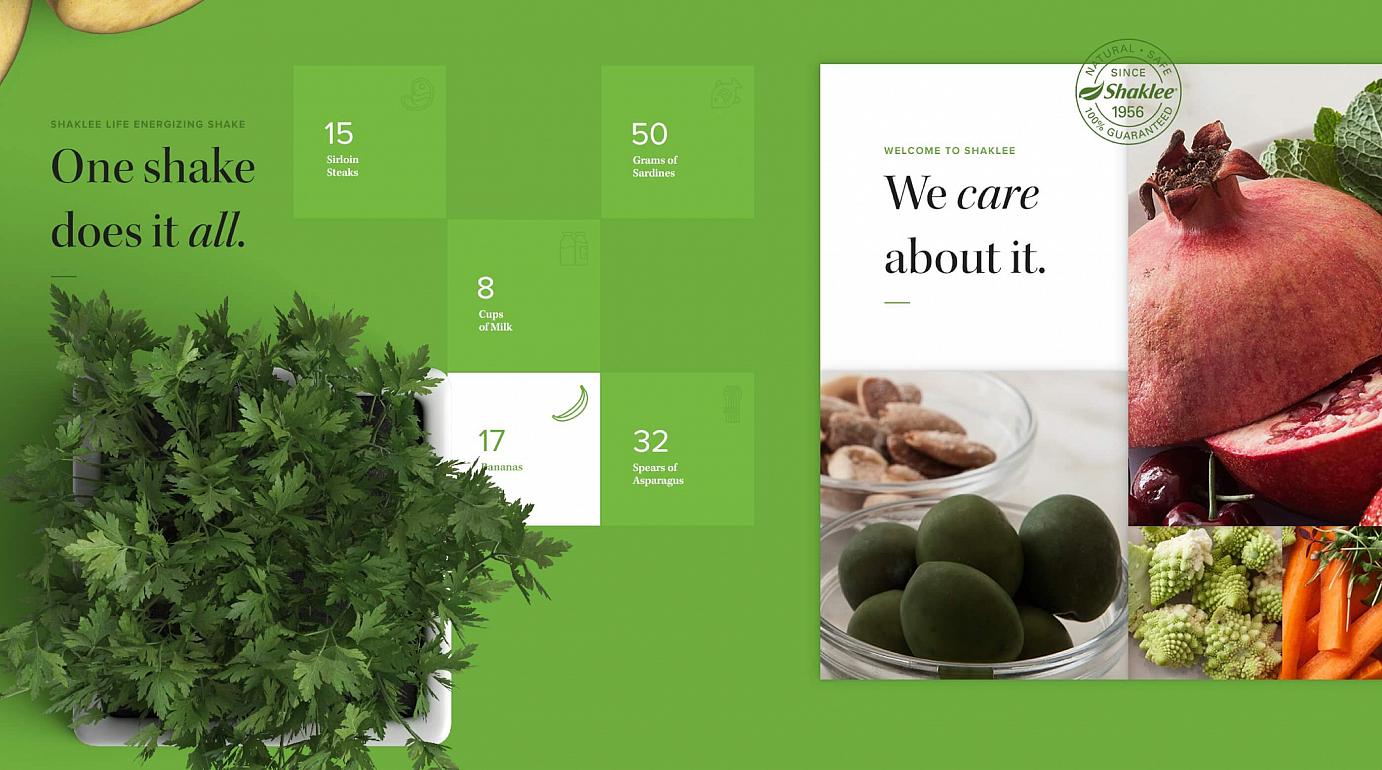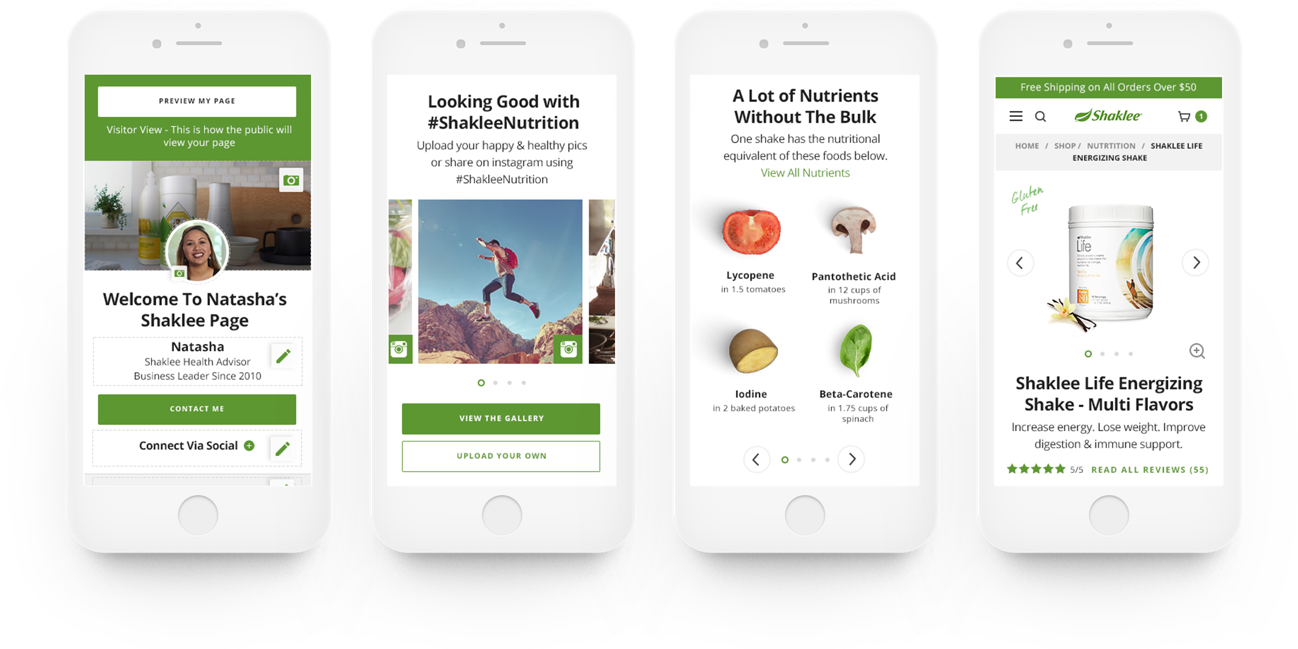 Results
Winner for Mobile Technology at the Direct Selling Awards.
Based on 117 combined reviews from Google Play Store and the App Store, Shaklee Connect has received a rating of 4.4 out of 5.