Background
American Giant makes exceptional clothes in the USA and offers them at a fair price with a lifetime warranty.
American Giant refuses to rest. They see opportunity where others see impossibility. They are relentless. They work hard. No wonder Wired calls them "America's best hoodie." They are a truly American company, with all the manufacturing taking place here. In addition to their cotton being picked in The States, the weaving, processing, cutting, sewing, and packaging takes place here too.

Strategy
Create a design that reflects American Giant's ethos while still affording them flexibility to grow.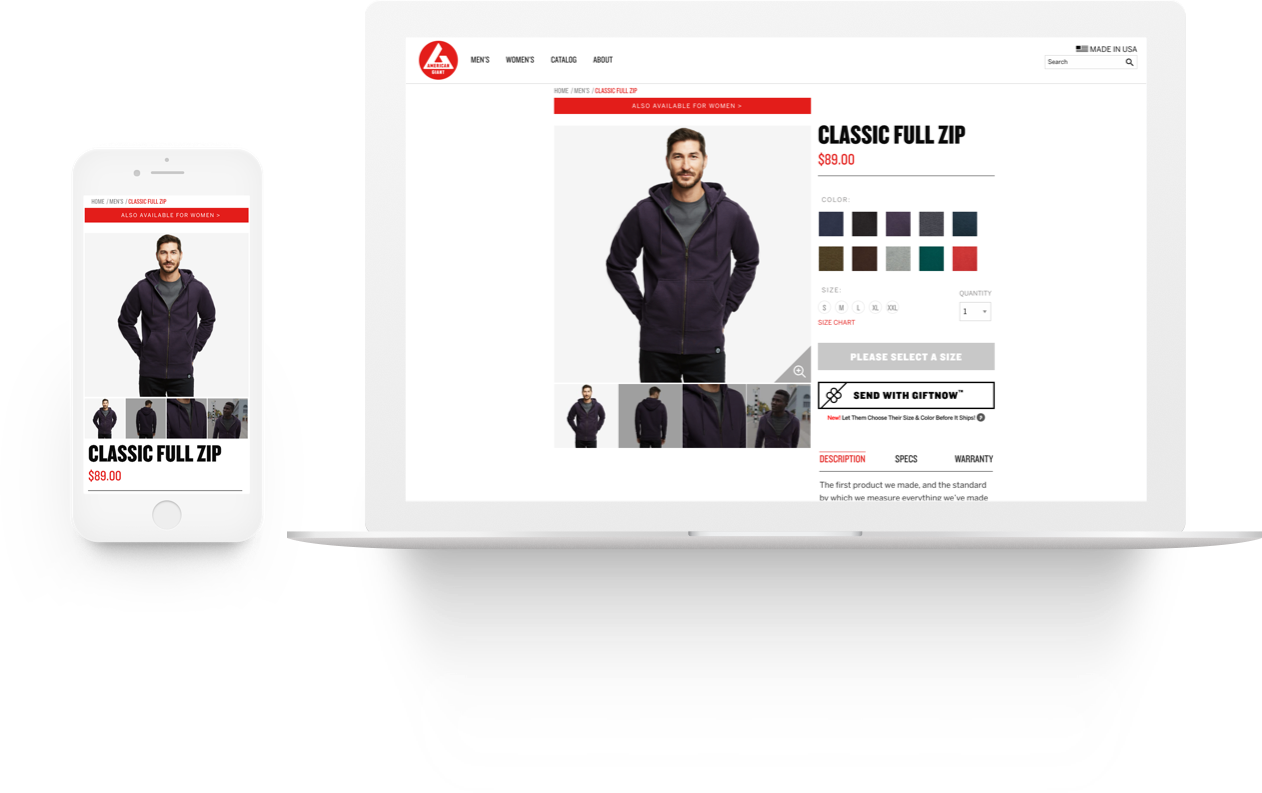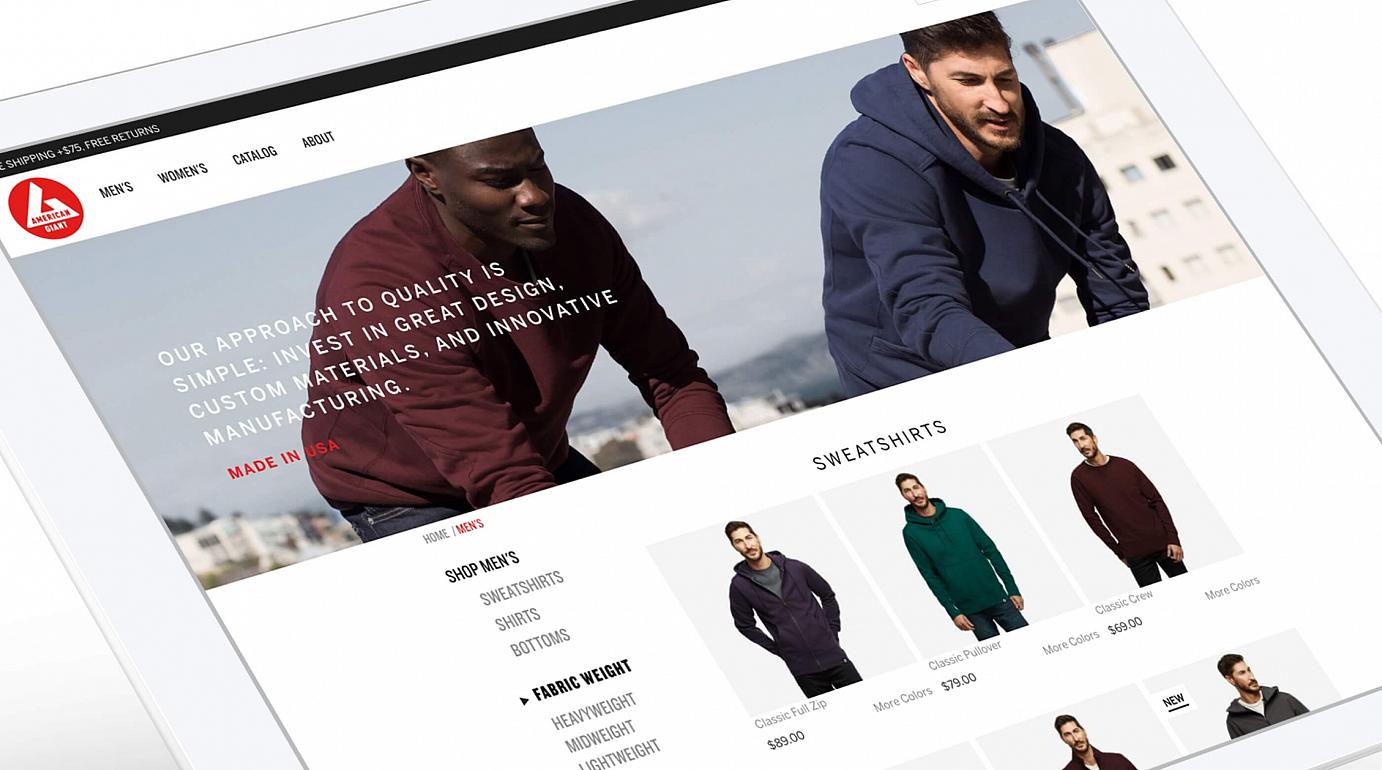 Storytelling
Never settle for less. Don't get comfortable.
American Giant had such a strong point of view–we needed to make sure we gave them plenty of ways to tell it.