Summary
Aspekt 3040 combines the time-tested perseverance of Textura blackletter with strict, contemporary geometry.
A modular typeface, Aspekt 3040 is composed of 50-60-70 triangles; all upward angles, from left to right, increase thirty degrees, and all downward angles decrease forty degrees. Dense, with strong contrast, diagonals, and verticals, Aspekt 3040 demands attention with its graphic impact, making it ideal for use at large scale.
Typeface Anatomy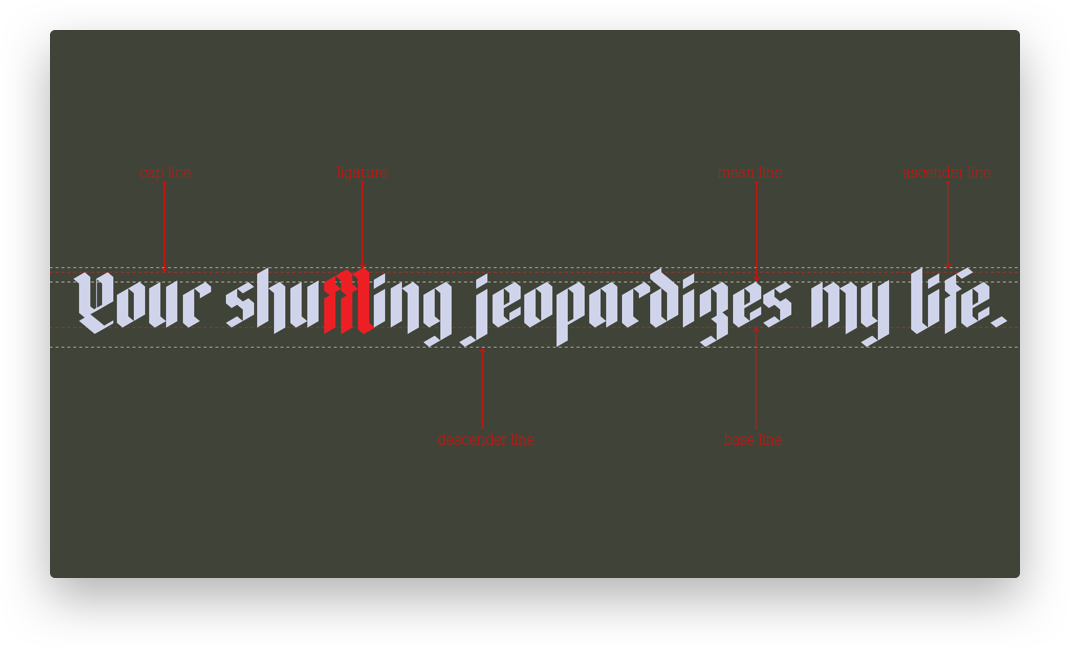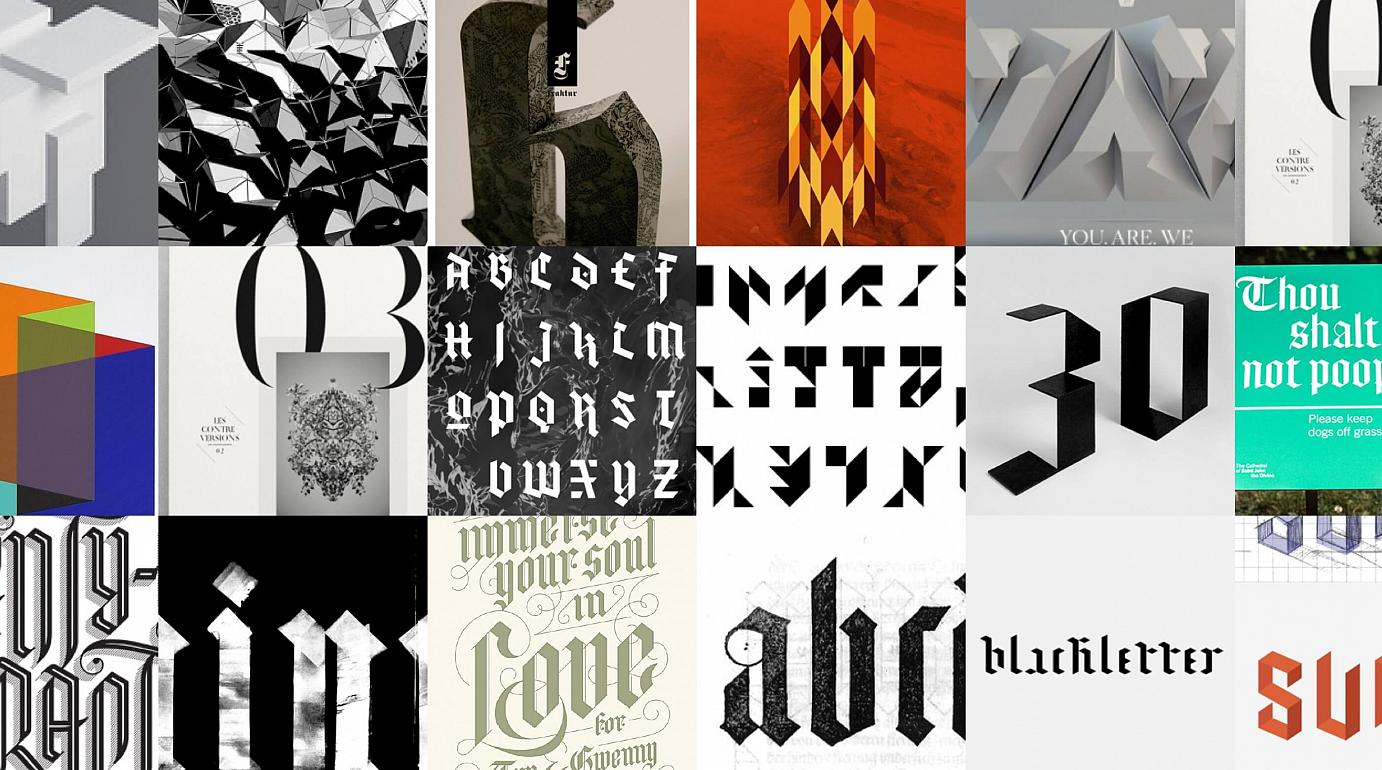 Background
As one of the more graphically dramatic calligraphy styles, Blackletter always fascinated me.
Originally dating back to 12th century Germany, this compact lettering was used in the Gutenburg Bible. Nowadays, it still prevails when trend permits, from LA Gang culture to clothing fads, newspaper nameplates to heavy metal. I wanted to experiment and push its geometric aspects to see how we could simultaneously maintain its integrity while also following strict angular rules.
Numbers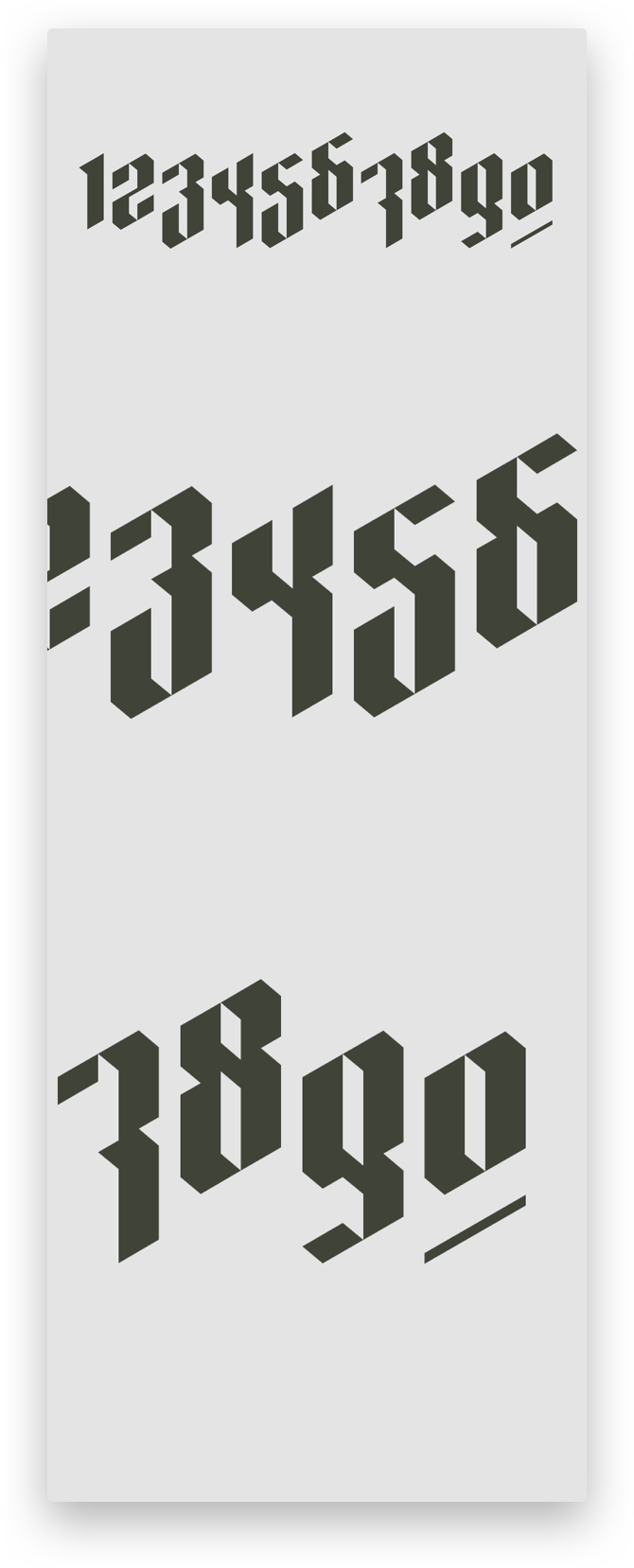 Letters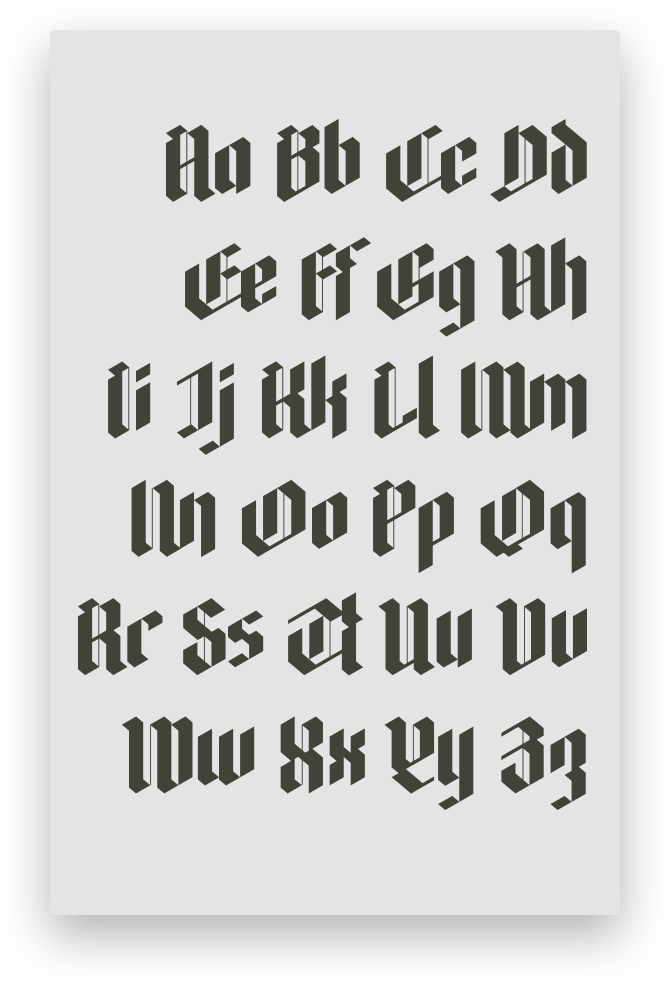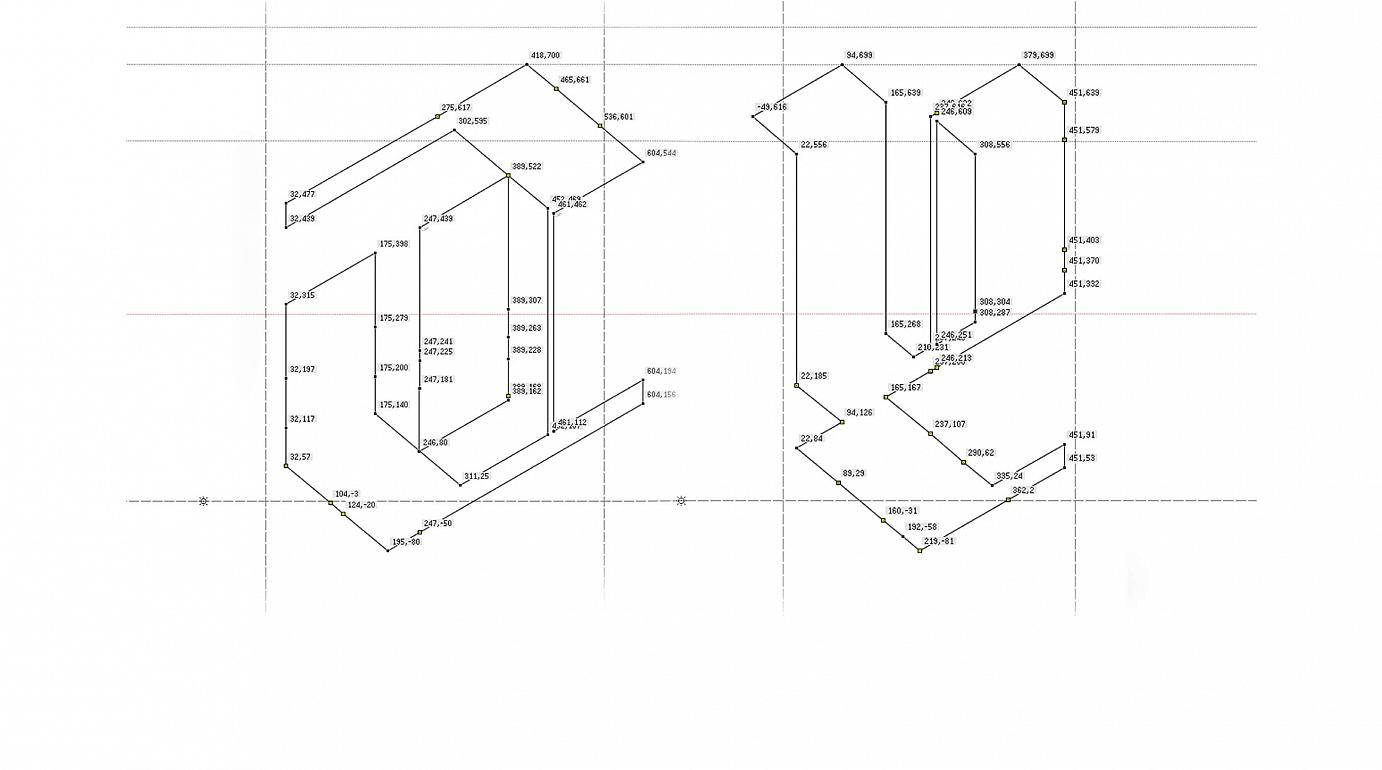 Scalability
Although Aspekt was designed as a display font, it can be appropriate for a myriad of scenarios.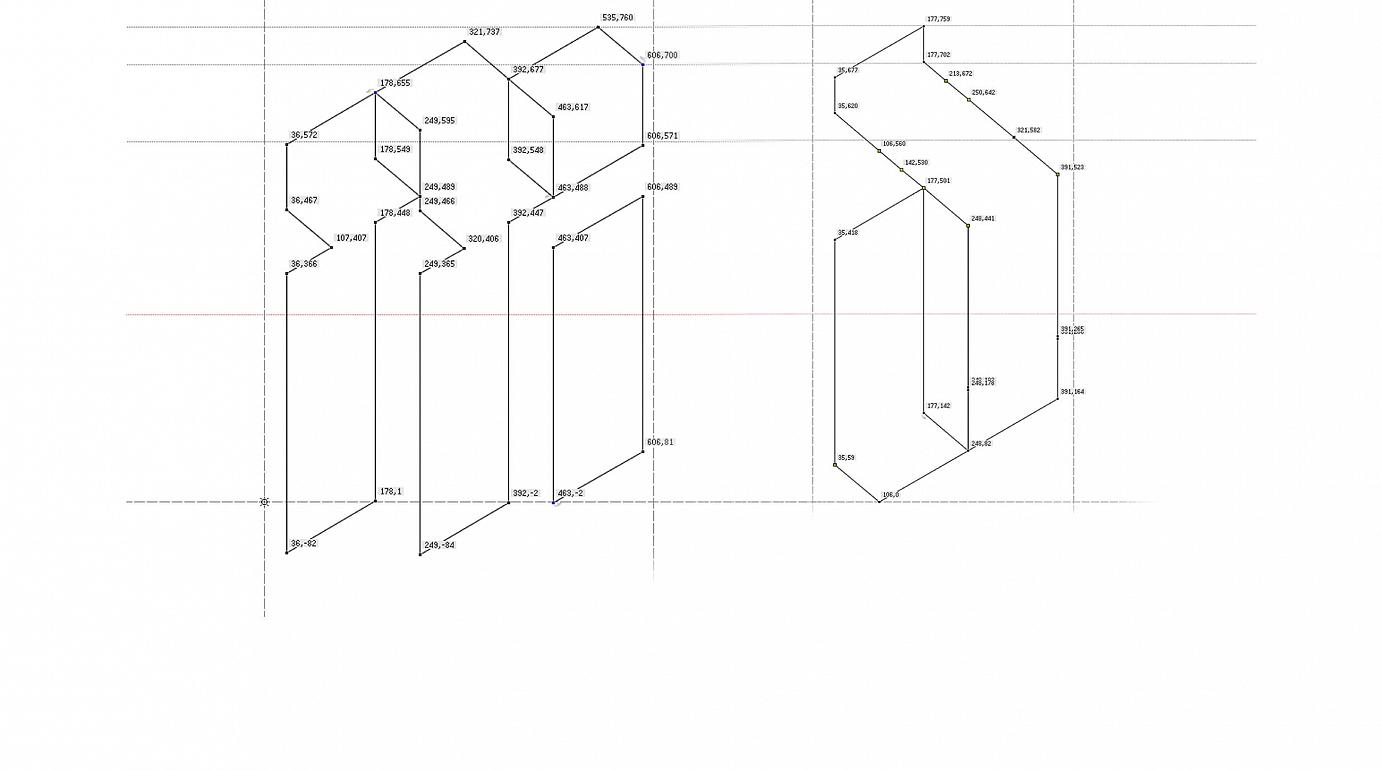 Motion Intro Example